RELEASE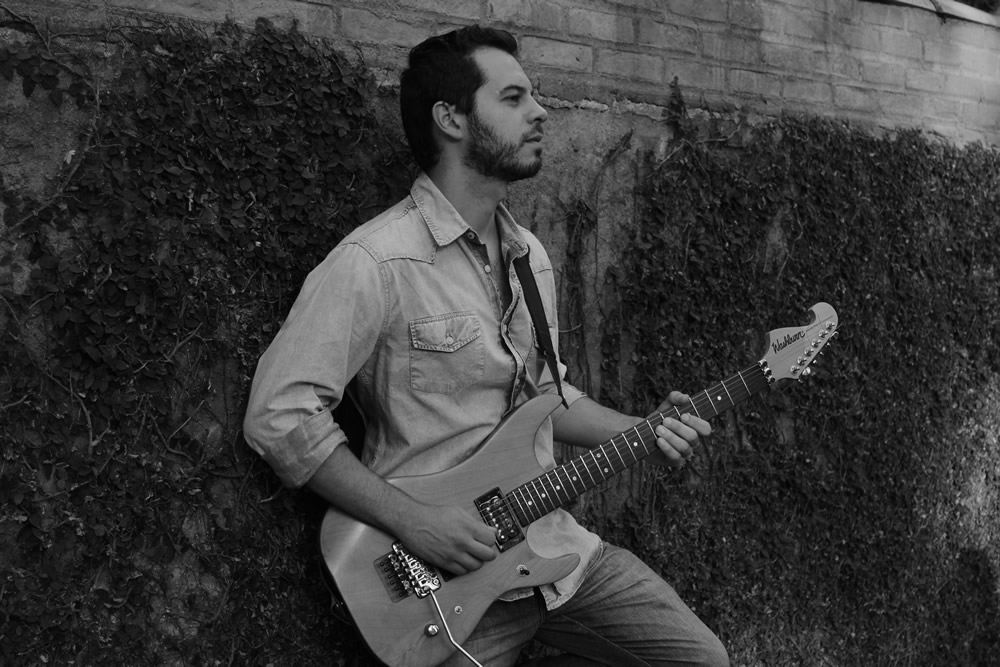 Student of well-known Brazilian musicians, Pedro Pimentel is a graduate in Fusion Guitar at Escola de Música e Tecnologia (EM&T), being elected the most promising student at the first edition of Nossos Talentos Top ("Our Top Talents") festival.
Also graduated at Instituto de Áudio e Tecnologia (IAV), he produced and performed live and in CDs, singles and DVDs for various artists and bands, also working as a jingle and soundtrack producer for several companies and as Editor, Producer and Audio Technician at TV Cia. da Música (an internet music channel with more than one million views).
"Stereotypes": Produced, recorded, mixed and mastered by the artist himself, the 10 tracks of this release directs the listener to the psychological exploration of 4 distinct characters and their particular emotional states, throughout influences from movies, books, videogames and musical genres such as Heavy Metal, Funk and Fusion.
Created by Pedro Pimentel, J.A.M. is a non-profitable project that aims to aggregate artists beyond geographical limits! As the name implies, the concept is to join artists (from Visual Arts, Dance, Theatre, Photography, etc.) and musicians around the world on a virtual jam, stimulating and expanding the interaction and collaboration between people and lovers of Artistic Improvisation
In present times, along with his artistic endeavours, Pedro Pimentel serves a worldwide range as a freelance Musician, Producer and Music & Audio Instructor.